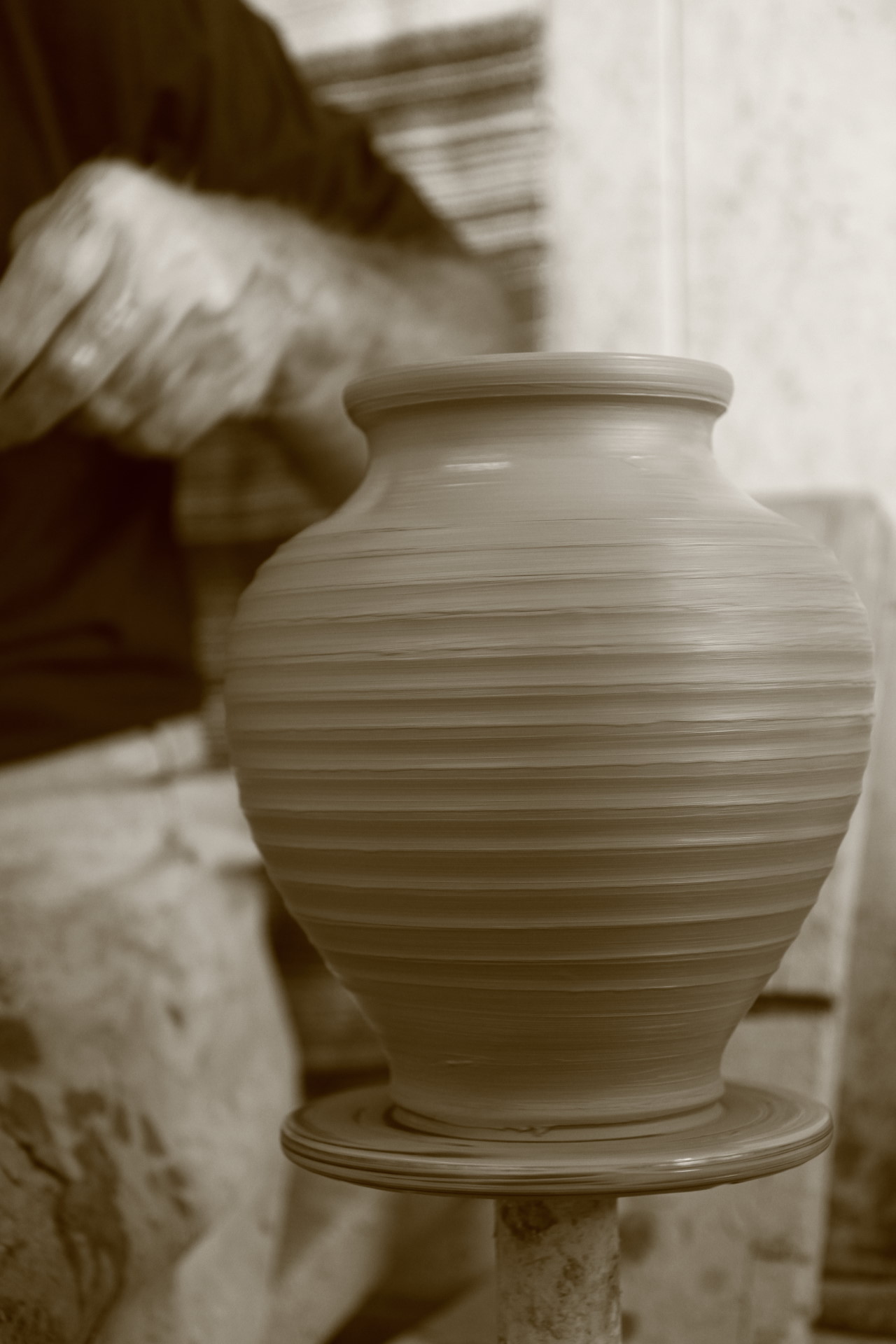 Since its foundation in 2001, the Sifnos Pottery Association has held numerous exhibitions in Sifnos during the summer months, with artistic creations of its members and with a variety of themes. Characteristic was the exhibition of 2004 in the premises of the Holy Monastery of Fyrrogia, on the theme of the Olympic Games.
In the same place, where the offices of the Association were hosted for several years, the fairy tale with the illustration of Mrs. L. Varvarousis, "The bean and the chickpea" unfolded, with the ceramic figures of the heroes "telling" the fairy tale in their own way to young and old alike.
An important move for the preservation of historical data related to the pottery of Sifnos is the recent digitization of the archive of the Sifnos Pottery Association, in order to protect the rich information and documentary material on the fluctuations and production evolution during the 20th century.
DISCOVER THE NEWEST GREEK CERAMICS!
A unique experience awaits young and old at the Museum of Modern Ceramics.
Visitors come into contact with the traditional ceramics of modern times and the earthy material of clay.